About Us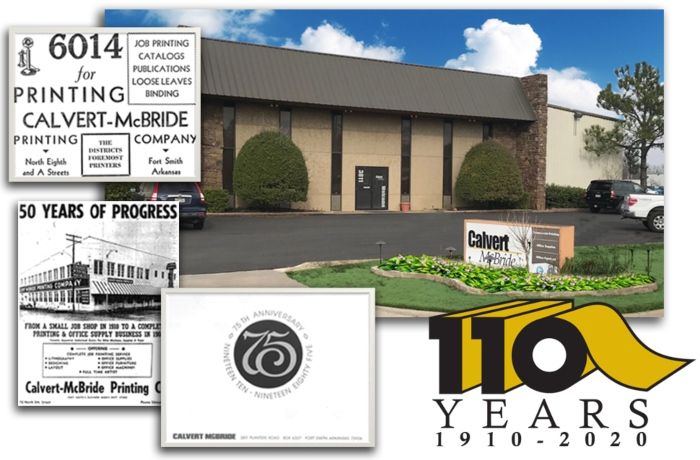 About Us: Calvert McBride is a fourth-generation, commercial printer that has been in business for over ß110 years. We focus on commercial and industrial accounts while building a strong relationship with you. We are a midsized, global company that specializes in your printing, office furniture, and office supply needs. 
Commercial Printing
With facilities that carry the latest in technology, Calvert McBride aims to strengthen our position in the marketplace with extensive research and development. We understand the needs of our customers and continue to look ahead and support our customers now and in the future. 
Labels and Dies: Calvert McBride has the experts to help you with your label projects from design to delivery and even with the application process. With our variety of face stocks and adhesives, we can tackle even the most difficult applications in a timely and cost-saving manner.  
Large Format Printing: We offer high quality digital color graphics printed directly from computer files to continuous tone full-color prints. Our quality, fade-resistant inks and durable media options ensure large-format posters and banners will have vivid colors and excellent image quality for indoor or outdoor display. 
Large format printing is excellent for: 
Tradeshow displays
In-store point-of-purchase displays
Backlit transparencies
Event signs and promotional signage
Presentations
Business or personal artwork display
Direct Mail: We understand that direct mail is a great way for businesses to deepen customer loyalty and increase top-of-mind awareness. Calvert McBride can help you create direct mail materials that are efficient to produce and allow for the highest level of postal automation discount. With one vendor responsible, we have the staff, equipment, and mailing knowledge to take your direct mail campaign from concept to completion. 
Fulfillment: Fulfillment, at Calvert McBride, means saving you time and money. Let us help with the labeling, gathering, and packing of literature with your product. Our automated equipment is accurate, reliable, and fast.  
Office Furniture and Supplies: Our Office Supplies and Furniture division allows customers to choose from over 54,000 items that can be ordered from our easy-to-use website or a full-color catalog. Our custom-designed website allows the procurement process to be done by an individual buyer or delegated protected oversight. 
Promotional Items: Promotional items are an effective tool of communication between a business and its customers. The items convey messages, promote business, and gain customer appreciation. Calvert McBride can help you design promotional items for events, conventions, and customer gifts to advertise your company and encourage customer loyalty.