Labels & Die Cuts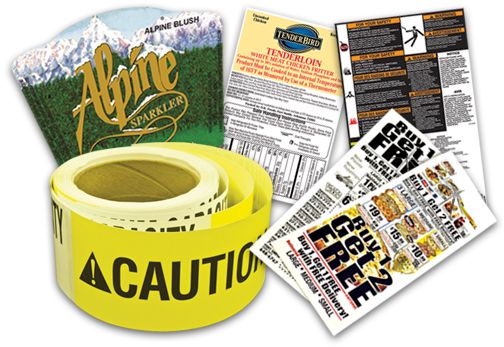 Did you know labels that stick to metal might not stick to a corrugated box? The label that sticks to glass might fall off a rubber tire. Do you need a permanent or a removable adhesive? There are many stocks on which an ink jet printer will not print. Would you like your outdoor label to last a few days or a few years? There are many questions to answer when dealing with labels. Calvert McBride can help.
Calvert McBride has the experts to help you with your label projects. From design to delivery, we can even help with your application process. Ask us about our label dispensers.
If you have a single label, or hundreds of thousands, let Calvert McBride be your label partner. We have a wide variety of face stocks and adhesives, enabling us to tackle even your most difficult and unusual applications in a timely and cost saving manner.